I am broken.
I have Polycystic Ovarian Syndrome. My ovaries are covered in cysts which keeps me from ovulating normally. I found this out before I got married. My doctor told me that I would probably never have kids.
My heart was broken.
For as long as I can remember, I've wanted to be a mommy. I had visions of having lots of little ones to love. Even as a youngster, I enjoyed having smaller kids around. God just seemed to give me a heart for kids. It felt like He was preparing me...
My dreams felt broken.
I cried buckets of tears and felt pain that can't be described. I prayed. I ached. I longed.
God does His best work with the broken.
But deep in my heart, I still hoped. I felt like God had put this longing in my heart, so there must be a reason for it. I held on to my favorite Bible verse:
"Blessed is she who has believed that what the Lord has said to her will be accomplished!" Luke 1:45 (NIV)
These wonderful words are spoken to Mary, while she was pregnant with Jesus, by Elizabeth, who was pregnant with John the Baptist. If you haven't read it lately, it's definitely worth a read. So amazing...
God fixes the broken places.
I felt so sick. So many pains that I just couldn't explain. I took home test after home test, each one telling me that I was not pregnant. Surely I must be dying then. But God knew the truth. He knew before He blessed me. And finally, science was able to see what God knew all along: I was pregnant.
God gave me a miracle.
When I was 5 weeks 5 days pregnant, I got to see my miracle on an ultrasound machine. I saw her tiny beating heart, and felt my brokenness healing. The months that followed brought so much joy! Every movement she'd make was a reminder of the miracle. And when the day of her arrival finally came, His blessings overflowed. When I held my daughter, the love I felt was like nothing I'd ever felt before! The miracle of her birth brought on another miracle - a small glimpse at the love that God has for us, because as much as I love my daughter, it's small in comparison to how much He loves us.
My miracle is 8 years old now. God's gift brings joy to me every day. Every day, His love overwhelms me.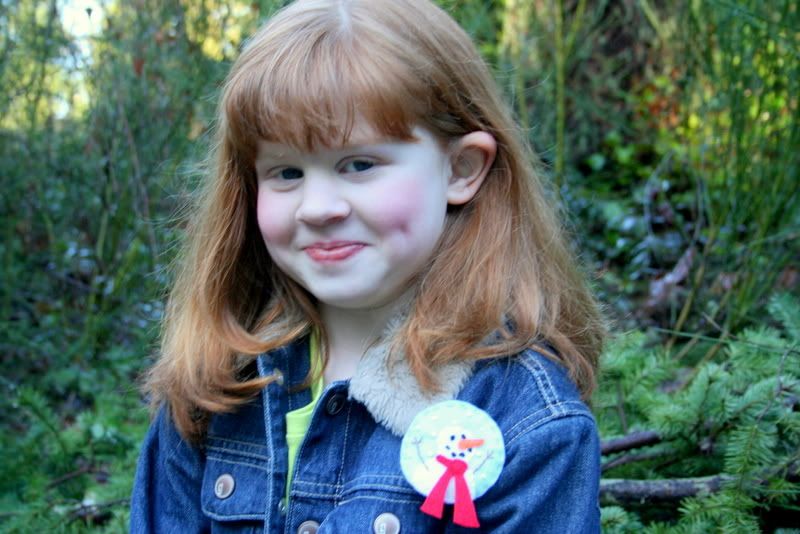 And my heart is whole again.
I'm linking this up to Peter's One Word carnival on "broken" today. Why not see what others have had to say?