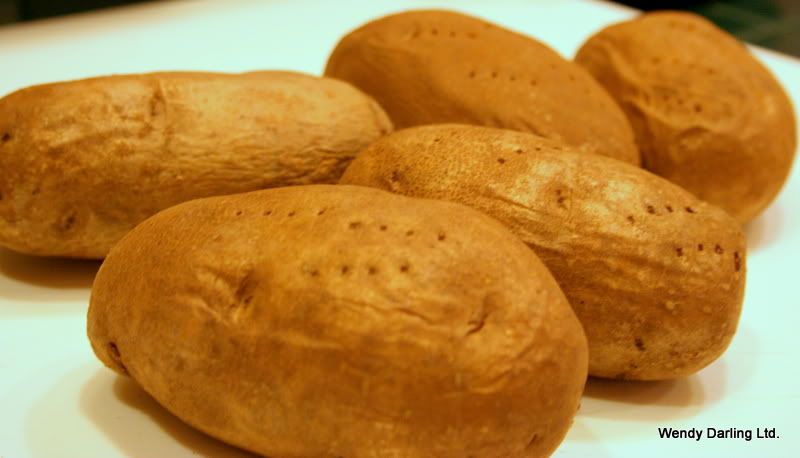 Okay, I'm just gonna say it: Potatoes are a gift from God. Yum! And if you love potatoes like I love potatoes, you're going to be one happy camper when you eat this soup. Just so you know, this is not soup you eat when you're on a diet. This is comfort food, and it's good.
What's not to love about things like bacon, half and half, garlic and onions? Okay, I'm going to admit something to you now: I never use fresh onions when I cook. That's right, I use those dehydrated minced onions. Why? Because I like the flavor that onions give to food, but I really hate biting into an onion. Ick. So if you're an onion lover, substitute a medium onion sauteed in some butter for the minced onion in the recipe below. Go ahead. It won't hurt my feelings. Those tears are from the onion vapors...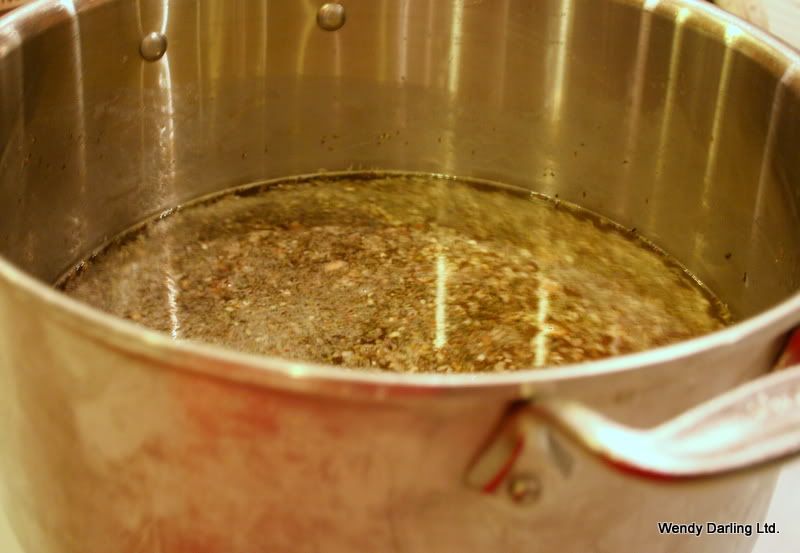 What you're going to want to do is put broth, bacon, onion, garlic and spices into the pot and bring it to a boil.
Cube up your baked potatoes (You're going to want to do this when the potatoes are cooled. Trust me on this one.) in good sized chunks. I like to leave the skins on, but feel free to peel them if you'd like.
Add the potatoes to the broth mixture and turn the heat down.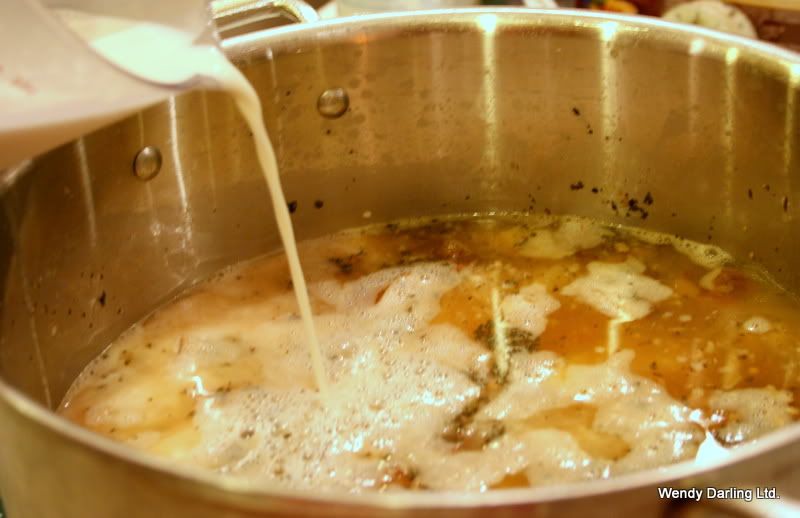 Pour in your half and half and heat through, but don't boil it.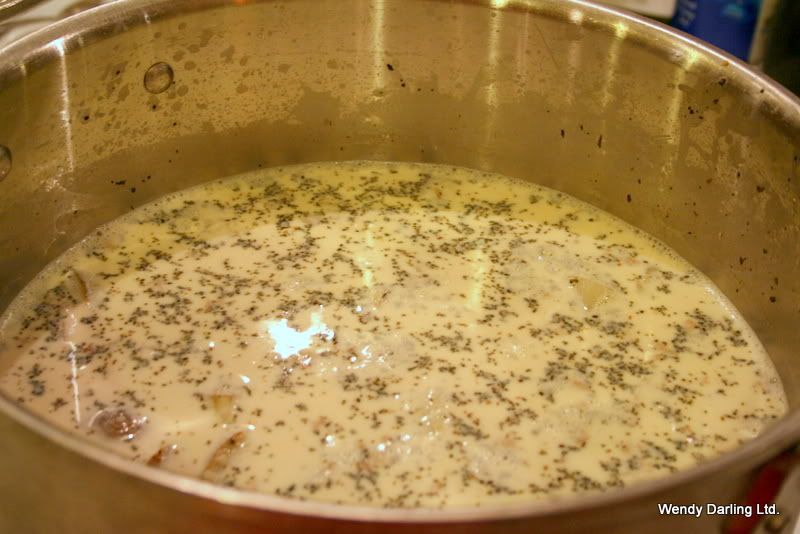 Look at all that yummy basil!
Now if you're like me, you like your soups on the thick side. To thicken up your soup, add some instant mashed potato flakes, a small amount at a time, to your soup pot. The soup will continue to thicken after you're done adding the potato flakes, so you might want to stop adding the flakes before it gets to the consistency that you'd like it to be. Continue to heat through without boiling.
Serve with a garnish of shredded cheese if you'd like. And I like! Then prepare to get a thank you from your mouth. Happy eating!
Baked Potato Soup
5 medium baked potatoes, cubed
6 cups chicken broth
2 cups half and half
1/3 cup crumbled bacon
1/4 cup minced onion
2 cloves minced garlic (about 1 tsp.)
1 tsp. salt
1 tsp. pepper
2 tsp. dried basil
instant mashed potato flakes (optional)
grated cheddar cheese (optional)

In a stock pot, pour in the chicken broth, then add the bacon, onions, garlic, salt, pepper and basil. Heat to boiling, then add your cubed baked potatoes. Reduce heat and add the half and half. Do not let your soup boil now, but heat through. If you prefer a thicker soup, start adding the mashed potato flakes in small amounts, stirring continuously, until you have your desired consistency. Serve topped with shredded cheddar cheese if desired.